Node.js and the Medical Industry
Heard about Node.js and the health industry? See why Node.js is quickly becoming the GO TO for the Medical Industry and web application development.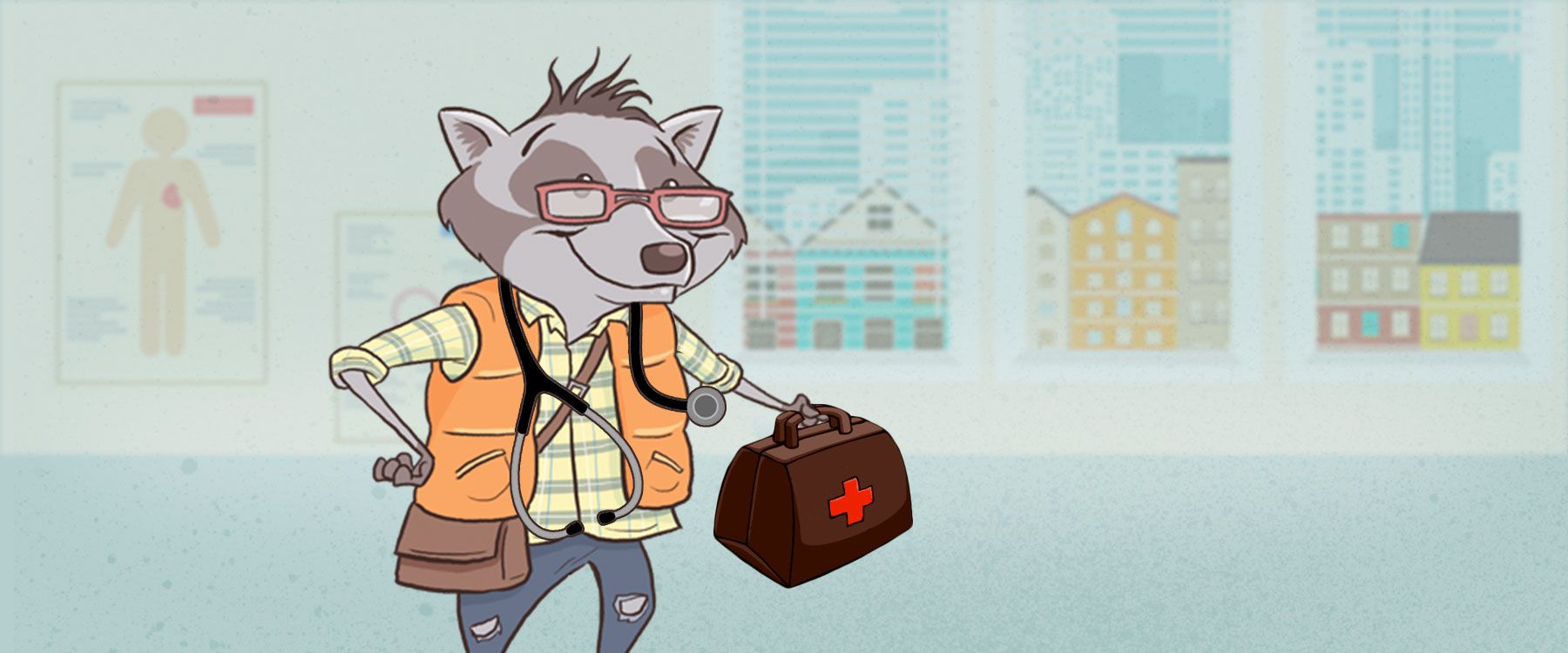 Global Industry will spend over $367.5 billion this year in Software Development
---
This upward trend shows no signs of slowing down as applications become more routine in the day to day lives of consumers. The medical industry is no exception as people demand friendlier and faster ways to receive the medical care they deserve. Node.js has found a niche in this space because of it's portability, speed, and security.
What used to take engineers years to design and build can now be launched by a fully capable service that can be in the hands of consumers in just a few months. With the advent of Cloud Computing, securely scaling databases and accessing them with Node.js has become a breeze and massive community projects have sprung to life to support the strict needs of the medical industry.
Still, many business in the medical industry are content to buy products from vendors instead of investing in resources that would otherwise save them millions a year. This slow adoption rate is evident in rising prices on the backs of the consumer.
From wearable technologies to machine learning of patient/practitioner patterns, there is more data available now then ever before and the systems of the future will need to handle it in new innovative ways.
Medical Industry Web Application Development
The increase in medical personnel has put new strain on structures that house patients and practitioners. Medical professionals often complain about the limited hours in the day to provide the care that their patients need. Precisely crafted technology mitigates this burden while providing both professionals and patients with a better experience and satisfaction, all while reducing the overhead costs of care.
Industry Overhead just got smaller
Node.js applications built by companies like Cali Style Technologies can mitigate the need for expensive custom hardware by using creative software. Using the tools that medical providers already have, such as tablets and laptops, Cali Style has pioneered Universal Applications using Node.js and Angular2 that effortlessly transition from system to system. This cost effective formula can be tailored to the needs of any medical speciality and drive down the cost of operations.
Our experience with FDA and HIPAA regulations helps us keep your products compliant, safe, and secure.
Security is a massive concern, especially when it's the personal data shared between patients and practitioners. HIPAA regulations have placed strict guidelines about how this information can be stored. At Cali Style, we not only have experience with HIPAA compliance, we've found new ways to use the regulations to create multiple tools from a single resource. While securely storing and retrieving data, we are able to also anonymize data so that it can be used in Big Data resources critical for studying the patterns of a facility. Combined with analytics and data science, this forward thinking method can lead to breakthroughs in efficiency and care for your facility.
Contact us today to talk about how we can help create a creative software solution for your medical facility. It's as easy as clicking the icon on the bottom right of your screen and starting a conversation.
Tell us about your project
Do you have a project you think we will love? Then please complete our short project contact form.
Start your project