Subscription Box Service Gods
We've helped pioneer the subscription box service business into what it has become today. Let us help you with your next subscription box website.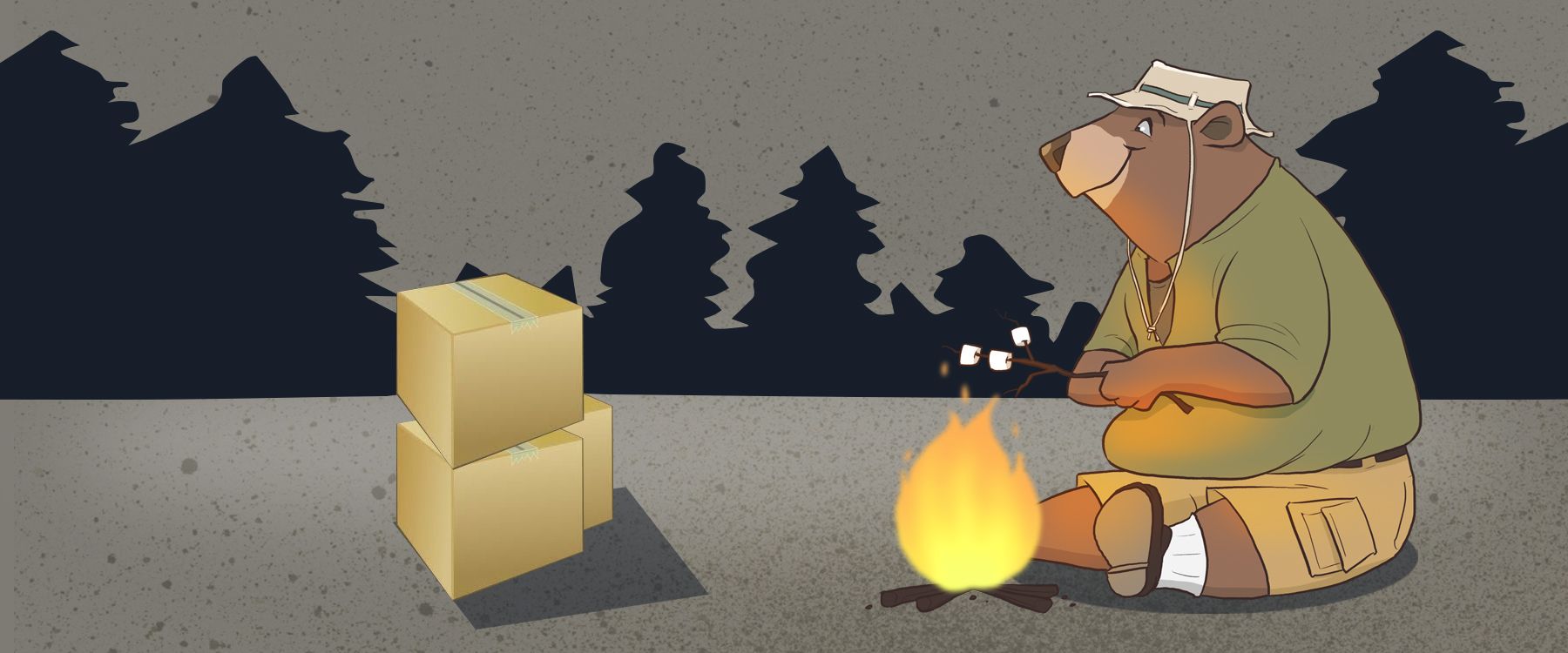 How We Pioneered the Way in Subscription Box Services
---
We don't always like to toot our own horn, but this is one of those specialties that we have nailed down. We've helped pioneer the subscription box service business into what it has become today. From garage startups to full-fledged enterprise businesses, we've had our hands in a lot of cookie jars.
"A journey of a thousand miles begins with a single step." - Chinese Proverb
What Makes a Good Subscription Box Service?
Not every idea makes for a good subscription box service, in-fact, the road to building a successful subscription box service is long and steep. There's many subscription box services out there, and with many competing eCommerce stores, it is important when deciding what products to put into your subscription box. You need to think carefully about cost of not only sourcing the product, the size and weight, but as well as shipping costs. A good subscription box service will solve a problem for consumers in a niche space that has margins over 50% from product curation to being delivered to the customers doorstep.
Why Passion in Your Product is Important
What's more important, it's worth taking note that your potential customers traditionally enjoy purchasing within their particular lifestyle and that shines through to the products they receive in their box. You need to be able to relate to your customers lifestyle and that can only be done successfully if you have a common interest and passion. With this in mind you should always consider pursuing a subscription box business venture you are 100% passionate about and this usually starts with products and a lifestyle you have a passion for.
How Properly Sourcing Products Makes an Impact
When deciding on how you are going to source your products from suppliers you have a few options that will have an enormous impact on your business model and the way your operations will be handled:
Curating Products - Depending on the type of products you will be selling in your subscription box service, you may curate your own products in-house. It's important to consider all aspects that will need to be able to curate your own products in-house. This may be making sure your purchase orders from external suppliers lead times are coordinated properly.

Free Products - Who'd have thought that some subscription box businesses (generally the well established ones) don't actually pay for the products in their boxes. How they get this to happen is a huge volume of customers and subscribers, meaning they are offering a subscription box as a marketing tool and a way for the supplier to promote their latest products to a perfectly targeted audience is possible. There are obvious advantages; savings in time and cost but it can prove to be a disadvantage in terms of not having full control over the products you are providing your subscribers, which can lead to higher churn rates if you are not meeting the lifestyle of your subscribers.

Paid Products - If you plan to purchase your products that will be sold in your subscription box service, approaching suppliers and negotiating costs of the products you want to offer is never going to be easy. It may become a strain on your margins on top of additional shipping costs etc. However, it's a great way to start and will give you complete control over what lifestyle products your very important customers are receiving. It's a good idea to have your paid product pricing structure outlined into tiers so margins can increase when volume of subscribers picks up.
Lock Your Pricing Down Before Launching
Besides what products you will be offering in your subscription box service, there's one key element that is probably the most important piece to the puzzle, and that's the price point. Pricing of a subscription box service 90% of the time the difference between a successful subscription box service and an un-successful subscription box service. If you charge too little, people will see your subscription box as "cheap". If you charge too much, the price will drive people away. So it's worth conducting some research on your competitors price points and use that as a starting point.
You need to make certain your margins are solid between sourcing product, packaging your box, and shipping to your customers doorstep. Check out our popular Subscription Box Budgeting Tool, you can use to determine the right price for your subscription box too if you need more guidance.
There's a few rules that have to be followed when creating pricing for subscription box services:
What makes your subscription box service unique to your competition?
Launch with your pricing set, you should never come back and raise your prices on customers.
Be sure your margins are clearly set between sourcing, packaging, and delivery.
"To open a shop is easy, to keep it open is an art." - Chinese Proverb
How to Identify the Perfect Subscriber
One of the highest priorities in setting up your subscription box service should be first identifying who you're primary subscribers are going to be. We go back to that old saying "a bird in the hand is worth two in the bush" - this same saying goes when finding the right subscription box subscribers. Think about consumers in the same way and hone in on a specific customer in your particular niche and lifestyle. There are endless opportunities in the subscription eCommerce market so don't try to cater to everyone. It's important to pay as much attention to choosing your perfect subscriber as you did to choosing the products that will be in your box.
Tackling Shipping and Handling
One of the key components to having a profitable subscription box service is nailing down the shipping and handling. This is probably going to be one of the highest chunks in your margins is the delivery of the box to the subscribers door. Start thinking about how you are going to ship your boxes. Ask yourself, "Is it worth packing and sending them out in-house, Or would it be more cost effective to have a 3rd party handle this for you?"
Here are all things you should consider:
Box size and dimensions (will it fit inside of a standard mailbox?)
Weight of the box and products inside
Packaging of the products inside the box so they arrive safely
The type of carrier and their estimated delivery times
Honing in on Membership Options and Plans
Before you get your first subscribers you should have a clear idea of what they actually want and how frequently they want their subscription box? Is your box going to be delivered every month, every week or even quarterly? One way you can find this out is by doing A/B testing and analyzing the data. Is it worth considering offering a free trial to increase social media sharing or word of mouth sales?
There are a few things that you make sure you DO NO want to do with a subscription box service plans:
Contracts with your customers membership… DO NOT ever do this! You aren't dealing with businesses you are dealing with everyday consumers and nothing scares away a consumer more than long term contractual obligations or commitments. Take a note from the lesson cell phone companies, they are finally realizing this. You are going to acquire far more customers with an easy setup and free to cancel service.
Increasing subscription membership costs
Increasing shipping and handling fees
There is that careful balance that needs to be met when creating a successful subscription box service, keep and eye out for them.
Marketing - The Driving Force for any Subscription Box Service
The million dollar question - "How do I get customers on my subscription box service?" There isn't a right way to go about doing this, and there is no golden goose who lays the golden egg. The bottom line is: A subscription box business isn't a subscription box business without customers. You should consider how to acquire your customers at the very earliest of opportunities.
Understanding Subscriber Metrics
Marketing plays a role in acquiring and maintaining subscribers which can be broken down into a couple of different sections:
Subscriber CPA - The CPA (Cost per Customer Acquisition) is one of your most important metrics to measure so you have to be smart, think outside the box and explore as many ways as possible to acquire your users at the lowest cost possible. Your CPA may be different per outlet (Facebook, Twitter, Google, Instagram) and that is something you'll want to keep analytical data on to measure the best results.

Subscriber Revenue Rate - The SRR (Subscriber Revenue Rate) tells how much the average user is spending per billing period. This can be determined by up-sells, cross-sells, and the ability to move users between upgraded plans. The more users a subscription box service has spending more per month with a low churn rate will be a successful one.

Subscriber Lifetime Value - The SLTV (Subscriber Lifetime Value) refers to how much a customer is worth for how long they stay on the subscription. SLTV combines current revenue with churn to predict how much a subscription box service will earn in the future.

Subscriber Churn Rate - The SCR (Subscriber Churn Rate) is another key metric to be considering as this is how fast you are losing your subscribers, or in better terms, how long they stick around for. Battling churn rate is arguably the biggest challenge for a subscription service. Subscription services must focus on maintaining the value of their box, or else customers will start diminishing. What's important is to continue to impress your subscribers and "wow" them into staying signed up for another month, because customers will easily get bored of a subscription service if the items become repetitive or they end up with too much product.
Going Viral
It's not going to be easy and a successfully optimized customer acquisition strategy via Google or Facebook ads as well as other traditional online and offline strategies can generate you good levels of traffic and customers. But, if you really want to stand out from the crowd and generate a huge volume of customers overnight you have to focus on getting your subscription box to go viral, just like we watched happen.
Creating Viral Videos – Dollar Beard Clubs entire business was built off the back of their genius video marketing campaign that propelled them from just a no-name company to one of the most successful subscription box businesses. Featuring the company's founder Chris Stoikos, the YouTube videos focused on him and his employees in the Dollar Beard Club Warehouse. Sounds pretty boring, but Stoikos, who had a little experience in stand-up comedy nailed the video (now at 2.5 million views and counting) and within 24 hours had received over 30,000 orders, he was not ready to ship! You can check out the video below and read his story in more depth but it proves that thinking outside the box can actually work wonders for your subscription box business.
Incentivize with Coupons & Vouchers – Word of mouth is always a clever way to promote your startup subscription box business. First things first, it's essential that your box is so awesome and unique that every one of your existing subscribers wants to share it with all of their friends and family. It's all about the first experience your customers have with your brand, that un-boxing experience you want them to review and blog about. Offering coupons, vouchers and promotion codes is one effective way of increasing this viral marketing technique and adding that extra little value to your customers will appreciate. When a happy customer who has received more than they expected, they are always more likely to share on their social networks. What does that equate out to? More signups for your subscription box service and all it took was a simple promo code! Joose on Tap, e-Liquid box based in the US built their business with a well known social referral strategy. The deal swept throughout the US with many people sharing with their friends, family and co-workers. Overnight, Joose on Tap became a household name to vapers and a perfect example of how a referral strategy can be successful with many consumer facing retailers learning from it. Offering something people will instantly want to share was the first win, but to then reward them again with an instant savings on their subscription was the ultimate cherry on top. People will always appreciate a personal recommendation, and of all types of sales, it speak the highest. It means more to them than any online and offline advertisements because it comes down to trust. The surprising part about Joose on Tap's referral strategy though is that they also made the offer feel exclusive. They didn't advertise the offer on their website or in any promotional materials or advertising campaigns. Instead, they made people feel like they were getting an exclusive opportunity to grab a bargain because their friends are already existing customers. It makes the friend look good and the new customer is getting a bargain. The ultimate win-win marketing technique!

Influencer Outreaching – Often time consuming but a very effective if done correctly way to gain subscribers is through influencer outreach. There are hundreds if not thousands of people out there talking about the industry you are in, the products you are selling and the lifestyle of your perfect target customers. These influencers are constantly looking for new material to write about. The best way to get them to notice is to reach out to them, tell them about your subscription box website and get them to feature you in their next blog. Understand that, yes, it may cost you to send them out a box so they can review but hey, that's only fair right? Getting your subscription box service to go viral requires you to build a community of loyal advocates for your brand and that isn't going to happen overnight and without a little good ol' elbow grease. A smarter option for now would be to leverage someone else's influence and hope the impact triggers more exposure for your business amongst other channels such as Facebook, Twitter, Instagram and other blogs and well established news outlets. Also be sure to check out Subscription Boxes and Subscription Addiction and get your subscription box listed.
Be Prepared to Face Challenges Along the Way
If you're just starting your subscription box business then as with any business, you're going to experience challenges as you learn about the market and optimize your subscription box business for success. First and foremost, it's always good practice to do your research on other competitors and find out what problems they faced and how they overcame them. We always say the 7 P's in business apply here for subscription box services: "Proper Prior Planning Prevent Piss Poor Performance". This will mitigate the problems you will face and position you better for when they do surface. It's always worth reminding yourself that problems are inevitable, but there are no problems, only solutions. The most important thing is how well positioned you and your business are to respond and overcome challenges and obstacles. Startups usually have an advantage as the team is normally smaller and can adjusting focus quicker than larger companies, and this is something that you should use to your advantage. Here are a handful of challenges our subscription box friends have encountered along the way to success and things you should look out for:
Product Curation – Sourcing the right products for your customers, writing marketing and sales descriptions for all your products and managing fulfillment every month is going to be time consuming and hard work if not properly planned for. Be prepared to get your hands down and dirty.

Shipping & Logistics – Depending on how you handle the logistical side of your subscription box business means that you will always be reliant on 3rd parties. This means that lack of control over deliveries can cause even more problems if you don't have the right company in place.

Returns – Inevitably, some of your customers won't be happy with their product and will want to return it. Be sure to pay attention and clearly outline and communicate your returns policy with your customers to cut down costs on logistics and customer service representatives time.

Hosting - "If you pay peanuts, you get monkeys." Don't go cheap on your hosting solution if you plan to keep your website functioning great for your customers. Since your an online subscription box service, that means your website should never go down. 75% of customers abandon their cart because of customer experience throughout the checkout process. If someone has their hand out to give you money, don't let your hosting slow them down.
How Cali Style Helped 3 Subscription Box Businesses
Dollar Beard Club – From only $1 per month, Dollar Beard Club prides themselves on delivering high quality beard products every month. They were the first on the scene in the bearded lifestyle to offer a subscription box service. Dollar Beard Club also taps into the need for customers to feel different to their peers. They also add a little extra offering to the consumer should they like to purchase items in a one-time fashion. DBC also has a cool rewards program called Beard Ambassadors which incentivizes users to share and earn "beard bucks".

Joose on Tap – If you haven't worked it out yet this subscription box is a play on the traditional "vaping" eCommerce, but users are encouraged to mix their own flavor - Become a Flavor Hero. Each month you receive 4 artisan handcrafted e-liquid bottles. The secret to Joose on Tap's success is their wide selection of flavors and their mixology section where users interact and compete for the monthly Flavor Hero. Stylish and Unique, Joose on Taps products arrive in a special signature black box.

Willy Club - A great example of honing in on a specific vertical and audience, Willy Club targets the millions of people out there who want safe sex. Not only is this subscription box a smart way to continually motivate yourself to spend time with your significant other but it's fun too. Pharmaceutical Grade, Discreet, and Convenient will keep the "spark" entertained on a regular basis. These guys raised 30k through crowd sourcing and over 10k in pre-order even before launch so they must be doing something right!
Call in the Web Wizards at Cali Style
If you want things done right, drop the Subscription Box Service Gods a line and we'd more than happy to do an assessment on your idea and determine if it's a right fit for you and us. It's as easy as clicking the icon on the bottom right of your screen and starting a conversation.
Tell us about your project
Do you have a project you think we will love? Then please complete our short project contact form.
Start your project