Subscription Box Service Companies 101
Take a lesson from our book, The Subscription Box Service 101. Let us help you with your next subscription box website.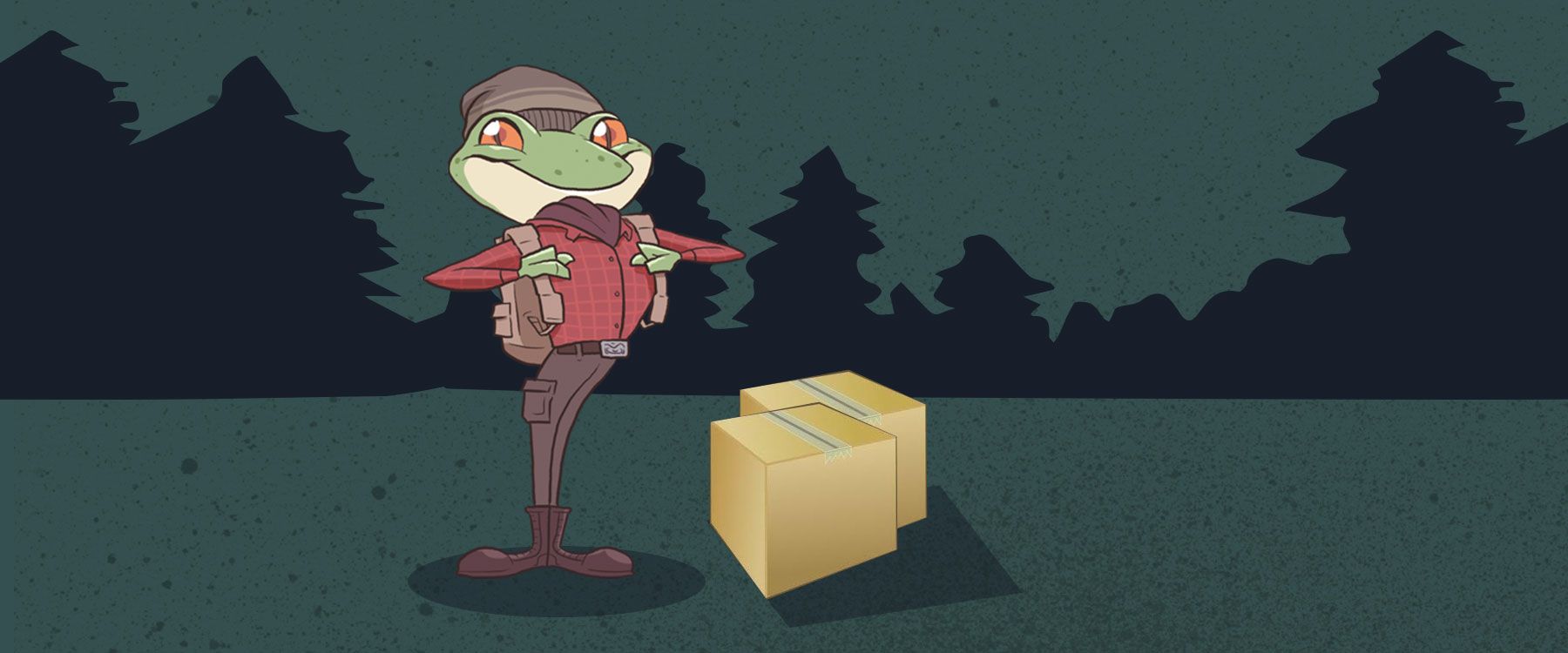 Lessons Learned the Hard Way about Subscription Box Services
---
You might have heard of a subscription box service and pondered "What is a subscription box?" or "How do subscription boxes work?" In this Subscription Boxes Service Companies 101 article, we're going to break down the basics of subscription boxes – what they are, what's inside, how the models work and if they're worth the money to invest in building a business around a niche.
Getting Started
An Introduction to Subscription Box Services
How do Subscription Boxes Work
The 3 P's: Pricing, Product and Packaging
How much should I charge for my Subscription Box?
What type of subscriptions (plans) should I offer?
What type of products should I put in my Box?
What should my boxes look like?
How big should my boxes be?
Fulfillment & Shipping
How should I fulfill my orders?
How much should I charge for shipping?
How do I select the proper shipping courier?
How do I properly plan delivery timelines?
Marketing and Automation
Understanding my subscription Box lifestyle
How to find the perfect box subscriber?
How to create compelling content for potential subscribers
Getting your subscription service to go viral
Understanding Customer Metrics
Subscriber CPA
Subscriber Revenue Rate
Subscriber Lifetime Value
Subscriber Churn Rate
An Introduction to Subscription Box Services
So, what are subscription boxes? A Subscription Box is a box that gets delivered to your door and automatically billed on the length of a subscription. Subscription boxes typically contain an assortment of products – most of the time with a common theme or niche, such as men's grooming boxes, pet boxes, or food/snack boxes.
The majority of the popular subscription box services keep each month's specific box items a surprise. While most successful monthly boxes allow you to set subscriber preferences to personalize your box. A few fully customizable subscription boxes are available, but it's not a model that works for everyone.
How do Subscription Boxes Work
When deciding on how to build a subscription box service, you have to think in terms of the customer: "How often will I receive a subscription box?". If you are providing a consumable product, your box may want to be delivered more frequently. Typically subscription boxes are sent out once a month, however some boxes are sent more or less frequently depending upon the type of subscription box service.
The 3 P's: Pricing, Product and Packaging
How much should I charge for my Subscription Box?
This is a variable you will need to work out depending what you are offering your customer and the lifestyle your box is about. The price of monthly subscription boxes can range from initial offers of $1 (like the Dollar Beard Club and Dollar Shave Club) to around $10 to upwards of $40 per box. The better value your subscription box service offers, the longer customers will stay on board.
Example: There will always be men who shave, razors cost a lot, they are hard to get when you need them most, therefore Dollar Shave Club created a business out of a space that didn't exist before.
Depending if you decide to offer monthly subscriptions for 3, 6, or 12 months, there is usually a discount on the box price that should be offered to the subscriber. It's important to understand subscriber churn rate, which we will get to later, that will also dictate how long your subscribers stay on board.
What type of Subscriptions (plans) should I offer?
Deciding on how much you should charge for your subscription box service is a key component in customers deciding how long they will stay. If your subscription box service is priced too high, customers may find their wallets hurting and not stick around very long. On the other end of the spectrum, charge too little, and customers may see your box as "cheap"; or your margins may suffer on what it takes to go from A-Z (curation to delivery and everything in between). We feel that if your customer is spending $5 or $45, they should feel that it's completely worth their money.
Plans all depend on what type of products you are going to be putting in your box, here's some questions to ask before deciding on what type of plans to offer:
Will you be curating products in-house or sourcing them?
Are the products the same every month and used on a quantity basis?
Are you surprising your subscribers every month with items?
Are you allowing full customization of your subscribers box?
These factors all come into consideration when deciding on what type of plans you should offer for your subscription box service. Sometimes it's best to see what your competition is doing, is it cheaper to get these products in stores immediately, or is this something that is only available online?
What type of products should I put in my Box?
First things first is determining the type of lifestyle your box is going to be about. There are many different types of subscription box services from PB&J Boxes, Razor Boxes, Health Meal Portioning Boxes, to Swag Boxes. It all depends on your future subscribers lifestyle and how your box fits into not only their budget, but their want and need for your box.
When deciding on how you are going to source your products from suppliers, we have broken it down into 3 different types of products categories for subscription box services:
Curating Products - Depending on the type of products you will be selling in your subscription box service, you may curate your own products in-house. It's important to consider all aspects that will need to be able to curate your own products in-house. This may be making sure your purchase orders from external suppliers lead times are coordinated properly.

Free Products - Who'd have thought that some subscription box businesses (generally the well established ones) don't actually pay for the products in their boxes. How they get this to happen is a huge volume of customers and subscribers, meaning they are offering a subscription box as a marketing tool and a way for the supplier to promote their latest products to a perfectly targeted audience is possible. There are obvious advantages; savings in time and cost but it can prove to be a disadvantage in terms of not having full control over the products you are providing your subscribers, which can lead to higher churn rates if you are not meeting the lifestyle of your subscribers.

Paid Products - If you plan to purchase your products that will be sold in your subscription box service, approaching suppliers and negotiating costs of the products you want to offer is never going to be easy. It may become a strain on your margins on top of additional shipping costs etc. However, it's a great way to start and will give you complete control over what lifestyle products your very important customers are receiving. It's a good idea to have your paid product pricing structure outlined into tiers so margins can increase when volume of subscribers picks up.
What should my boxes look like?
If done correctly, your physical subscription box service packaging can be key in improving customer experience, and even help drive down churn rate. Your packaging means that you control your brand; it services as not only a visual storyboard that should both excite the customer and work to your benefit, but it also should be spelling out calls to actions for the customer and adding value to the unboxing experience.
The first step in selecting how your box will look will first be decided on what type of products you will put inside of your box will ultimately help determine the size of your box, or if you'll need multiple size boxes to fit everything in.
After deciding what products will be offered in your subscription box service, start off next by honing down on your customers lifestyle. Your subscription box should be something that excites your subscribers when they open their mail box, followed up by opening up your subscription box to find all their goodies (undamaged and easy to find).
When it comes to organizing, designing, and ordering custom packaging, it can be a difficult task, where do you start?
What kind of packaging exists?
How does it actually get created?
What's a good price?
How many do I have to order?
Let's start from the top: the types of packaging available. While many use the word 'box' in their name, your subscription business is by no means stuck with a box for packaging your products. There are many packaging options behind the normal box, including:
Padded/Bubble Mailers: Bubble or padded mailers using a source of protection directly in the packages design.
Mailer Boxes: Mailer Boxes are smaller sized boxes, about the size of document envelopes, but with square sides.
Custom Mailer Envelopes: Mailer envelopes are regular, flexible traditional mailing envelopes.
Rigid Envelopes: Rigid envelopes use a paperboard layer that adds rigidity and durability to the package.
When deciding on the type of packaging your subscription service will use, you'll need to think about the contents of your box, their sizes, and how fragile they are and how they will all fit nicely inside. In the cases of large, fragile items, the traditional box mailers may be the best option available for shipping safely.
Once you have your type of packaging chosen, you can begin to think about how you want that packaging created.
When it comes to printing, there are three primary types of printing methods used for custom packaging:
Flexographic Printing: Flexographic printing is by far the most common form of custom box printing. The way it works is much like a rubber stamp on a large scale. A printing plate with your box's design acts as a large ink pad that spins on a rotary drum, picking up ink and then stamping it onto your corrugated boxes.
Related Costs: Flexographic printing requires a printing plate to be created. This is the custom rubber stamp used to stamp your design onto your subscription box. Price vary, but you can expect around $1000 per plate. You'll need a unique plate for each color, so if you use 4 colors on you box, you would need 4 printing plates.
Minimums: Due to the machinery involved in flexographic printing, most manufacturers require around 1000 box minimums for each run.
Digital Printing: Digital printing is more common for smaller sized orders. Digital printing is similar to your standard laser jet printer you might use at home. The machine mixes the inks and directly applies the color and design to the box.
Related Costs: Digital printing is generally 3-5x more expensive than flexographic printing on a small scale. While there are tools that allow for large runs, generally it's easier and more cost effective to transition to flexographic printing.
Minimums: Digital printing requires much smaller minimums, with the caveat that the costs are much more expensive.
Litho Label Printing: Litho label printing, short for lithographic, provides a much cleaner, higher resolution printing that functions a bit like wall paper. Unlike printing that occurs on the physical box, litho label printing is printed onto a paper sheet, processed, cut, and then attached to the box through a form of adhesive. When an entire box is covered in a litho label, it's called a 'full label' whereas a partial covering of the box is referred to as a 'spot label.'
Related Costs: Litho label printing is generally more expensive than flexographic printing, but starts to be competitively priced around the 3000-5000 box mark. At that quantity, litho label may just be a bit more expensive than traditional flexographic printing, while offering a much cleaner, higher resolution product.
Minimums: Minimums with litho label printing are more flexible than flexographic printing, but the costs are higher than flexographic printing.
Cali Style Note: Almost all types of printing will require production of a die, which is a tool they use to cut your box into its shape from a sheet of cardboard. While they are priced generally at around $500-$700, you can avoid this expense by using a stock die offered by your box manufacturers. Some box manufacturers will have dozens of stock sizes available, be sure to ask.
Cali Style Take Away: What's the most cost effective and best option for your subscription box service? If you're planning on going with a run over 1000 or more boxes, you can bet on using Flexographic printing. It will offer a high quality form of printing at the lowest price possible for smaller sized orders (under 3000 boxes).
How big should my boxes be?
When thinking about a box size, you can always take direction from existing subscription businesses. We conducted a survey from over 100 active subscription business owners, and found that there are three most common sizes for their packaging their products. The following displays the top 3 most popular box sizes from our Subscription Box Packaging Survey, where over 100 active subscription business owners were surveyed.
Dimensions:
Most Popular Size: 8 x 8 x 4
Second Popular Size: 10 x 6 x 4
Third Popular Size: 9 x 6 x 3
Generally speaking, USPS cubic shipping is the most cost effective way to ship your subscription boxes. Cubic pricing is not based on weight, but rather on volume. To calculate USPS cubic shipping, follow this formula: Length x Width x Height / 1728 = Cubic Rate
Example: If your box dimensions are 10″ x 6″ x 3.75″, you'll end up with 225″ / 1728 = .13
Your box would then fall in the .2 range, as it falls over .1 cubic rates. To see how this affects pricing, compare the cubic rates below in the table:
To see how this affect pricing, compare the cubic rates below:
Cubic Feet for Box Size
| Range (up to) | 0.1 | 0.2 | 0.3 | 0.4 | 0.5 |
| --- | --- | --- | --- | --- | --- |
| Zone 1 and 2 | $5.60 | $5.71 | $5.96 | $6.03 | $6.64 |
| Zone 3 | $5.77 | $5.89 | $6.18 | $6.97 | $7.82 |
| Zone 4 | $5.89 | $5.99 | $6.69 | $8.01 | $8.65 |
| Zone 5 | $6.01 | $6.13 | $8.23 | $9.57 | $10.55 |
| Zone 6 | $6.14 | $6.26 | $9.09 | $11.23 | $13.22 |
| Zone 7 | $6.42 | $6.55 | $9.87 | $12.15 | $14.97 |
| Zone 8 | $6.95 | $7.09 | $11.03 | $14.14 | $16.91 |
| Zone 9 | $9.47 | $9.66 | $15.34 | $19.82 | $24.14 |
In the earlier example, we ended up with .13, and by changing that size by just a few inches – 9″ x 5″ x 3.5″ – you then end up with .09 cubic size, which is below the .1 cut off. This means you then can use .1 pricing over .2 pricing, and on average, save $0.13 per shipment. Compared to .3 cubic range, you save on average $2.52 per shipment.
Example: With 1000 subscribers, that's nearly $150 of savings in shipping from .1 to .2. By 10,000 subscribers, you're saving close to $1500/month on shipping because of your improved pricing. Compared to .3 pricing, that's $2500+ in savings from .1 with 1000 subscribers, and at 10,000 subscribers, it's over $25,000 in savings by just selecting the right box size!
When choosing your box size, keep in mind that the result can have a large impact on making or breaking your subscription box business.
Fulfillment & Shipping
Packing your boxes, shipping and delivery is a fundamental cog of your subscription box business. Should you outsource fulfillment or keep it in-house?
The pipeline in receiving products, packing your boxes, and shipping out your boxes requires a fine tuning of effort and coordination (it's mastery will become essential) in providing an excellent customer experience and lowing churn rate. It's time to weight out the options.
How should I fulfill my orders?
In-House Fulfillment: You might decide to start out fulfilling your subscription boxes in-house where you can keep a close eye on things. After you build up a couple hundred customers you'll have the hang on the fulfillment pipeline and how the process goes. But ultimately, this is going to become a bigger problem that will need solving once you get "too many" subscribers.
Outsourcing Fulfillment: Outsourcing fulfillment of your boxes offers a professional, affordable and scalable solution for all subscription businesses at any scale. This should be something to consider as a viable alternative (especially once you get to a couple hundred customers. Here's why we think so:
Pay for a single expense, not for employees. By outsourcing, the fulfillment company will typically come out with a "cost per box" for packaging and
Never worry about receiving or storage. By outsourcing your fulfillment you can potentially save thousands of dollars from not having to lease large commercial spaces for storing inventory.
Keeps overhead low. By outsourcing, you're also saving money from not having to pay additional utilities, buying tables for packaging on, packing tape, anti-fatigue floor mats (standing all day is painful), extra liability insurance and other incurred costs.
At first, packing and shipping your own boxes may seem like a no brainer, but be careful, it can quickly become a burden and cause an unnecessary amount of stress, ultimately distracting you from the elements of your business.
Weighing our the options, the primary benefit of outsourcing is that it allows you, the business owner, more time to spend on the things that really matter, like growing your subscription box business and engaging with customers. Not only does In-house fulfillment anchor both you and your box business down to a central location, it creates an entirely new set of responsibilities and logistical challenges.
How much should I charge for shipping?
One of the key components to having a profitable subscription box service is nailing down the shipping and handling. This is probably going to be one of the highest chunks in your margins is the delivery of the box to the subscribers door. Start thinking about how you are going to ship your boxes. Ask yourself, "Is it worth packing and sending them out in-house, Or would it be more cost effective to have a 3rd party handle this for you?"
Here are all things you should consider:
Box size and dimensions (will it fit inside of a standard mailbox?)
Weight of the box and products inside
Packaging of the products inside the box so they arrive safely
The type of carrier and their estimated delivery times
The most cost effective forms of shipping is USPS cubic shipping, also referred to in the industry as Commercial Plus. USPS cubic shipments are based on volume of the box, not the weight. This makes it easy to standardize and project shipping accurately month to month.
Another benefit, USPS cubic shipping offers up to 20 lbs of weight per box. If your box is heavy, switching to cubic can immediately lower shipping rates, as the weight of the box will no longer dictate the price.
Cali Style Note: If your box is under 16 ozs in weight, USPS First Class will likely be a more cost effective option.
Use our shipping zone pricing sheet to determine how much your maximum shipping costs are going to be. Depending upon your subscription box service, you may decide to charge anywhere from Free Shipping - $10 Shipping. This is all going to come down to your CPA (Cost Per Acquisition).
Consider these few questions before setting your shipping costs:
Does shipping cost almost as much as your box subscription?
Is it cheaper to give a new subscriber Free Shipping or charge them for shipping?
Should shipping costs be included in the Total Box Subscription?
If your going with the Flat-Rate shipping per subscriber, are you charging enough to cover the more expensive zones and make it up on the other zones?
How do I select the proper shipping courier?
As a subscription business, the critical touch point with your customers every month is the delivery of your product subscriptions. This can significantly impact customer service load and customer retention. Selecting the proper courier to delivery your box on time is a fundamental element.
Selecting the right courier will ensure that your subscribers boxes arrive on time every month, here's a list of some of the couriers we have seen used in subscription box service companies:
USPS
UPS
Fedex
DHL
OnTrac
Be sure to speak with each couriers sales team and give them your box size, estimated weights, and estimated monthly volume. They should then be able to accurately give you a shipping quote on what it will cost you internally to ship your boxes monthly.
One thing to consider when selecting a courier is Insurance. Now, depending on the value of your box and goods, in the long run it may not be worth paying extra to insure it. If your carrier offers reliable delivery service with few damaged or lost items, then paying for the occasional damaged package might far outweigh insuring every box. Over time, investigating your rate of returned packages can help you figure out if it is worth this extra expense.
How do I properly plan delivery timelines?
Shipping is one of the most exciting times of the month. But when do you ship? Do you ship every day you get an order? Once a week? Twice a month?
Your customers are set to receive their subscription on a certain date and provide feedback on all of the hard work you've done curating and putting together their monthly box.
When first starting your subscription box service it is highly recommended that you ship once a month. By shipping once a month, you solve several problems right off the bat:
Subscriber Expectations: For your subscribers, a single, clear shipping date is easy to remember. Once you've set a clear precedent that shipping happens only once a month, you won't have to worry about complaints in regards to shipping frequency (a common misconception). If you decide to ship more frequently, you'll need to plan this in your curation and fulfillment pipeline.
Easier Interpretation of Metrics: By removing 'time of month' as a variable in your customer experience, you can get a clearer picture on user churn rate. If all your customers have the same delivery experience every month, you can remove that as a factor when trying to understand changes in Subscriber Churn rate and other Subscription KPIs.
A Clear Deadline for Curation: Your shipping delivery date also serves as a deadline for product procurement. You will need to make sure the pipeline for curation and fulfillment and schedule accordingly. This makes it easier on your lead times and ensures you're never using cash you don't have or using credit to purchase product.
Making Fulfillment Easier: By shipping once a month, you'll always pack ( schedule your packing) the same week each month. In the long run, this will also likely reduce your fulfillment costs as you won't ever be paying to store product. Refer to our section on 'How should I fulfill my orders'.
When choosing your date to ship your monthly boxes, we recommend choosing a date in the 2nd or 3rd week of the month. Why not the 1st of the month?
Example: If you ship around the the 10th, 15th or 20th there are several good reasons to choose a date in that time frame:
Your subscribers can clearly associate the shipped box to the month. If your box ships on January 15th and arrives around the 20th, your subscribers can clearly see the 'January' box contents. If you decide to ship later in the month, boxes may arrive to close to the end of the month and can be confusing for customers.
Some of the largest national holidays, including Christmas, Thanksgiving, Memorial Day, Labor Day, etc, occur during the first and last weeks of the month. By shipping in the middle of the month you can avoid these dates and ensure your subscribers boxes arrive on time every month as expected in their customer experience.
Marketing and Automation
The million dollar question - "How do I get customers on my subscription box service?" There isn't a right way to go about doing this, and there is no golden goose who lays the golden egg. The bottom line is: A subscription box business isn't a subscription box business without customers. You should consider how to acquire your customers at the very earliest of opportunities.
Understanding my subscription Box lifestyle
One of the first things in setting up your subscription box service should be first identifying who you're primary subscribers are going to be. Think about your potential consumers and hone in on a specific customer in your particular niche and lifestyle. There are endless opportunities in the subscription eCommerce market so don't try to cater to everyone. It's important to pay as much attention to choosing your perfect subscriber as you did to choosing the products that will be in your box.
How to find the perfect box subscriber?
It's worth taking note that your potential customers traditionally enjoy purchasing within their particular lifestyle and that shines through to the products they receive in their box. You need to be able to relate to your customers lifestyle and that can only be done successfully if you have a common interest and passion.
With this in mind you should always consider pursuing a subscription box business venture you are 100% passionate about and this usually starts with products and a lifestyle you have a passion for.
How to create compelling content for potential subscribers
First and foremost, it's always good practice to do your research on other competitors and find out what problems they faced and how they overcame them. We always say the 7 P's in business apply here for subscription box services: "Proper Prior Planning Prevent Piss Poor Performance".
Getting your subscription service to go viral
It's not going to be easy and a successfully optimized customer acquisition strategy via Google or Facebook ads as well as other traditional online and offline strategies can generate you good levels of traffic and customers. But, if you really want to stand out from the crowd and generate a huge volume of customers overnight you have to focus on getting your subscription box to go viral.
Creating Viral Videos – Dollar Beard Clubs entire business was built off the back of their genius video marketing campaign that propelled them from just a no-name company to one of the most successful subscription box businesses. Featuring the company's founder Chris Stoikos, the YouTube videos focused on him and his employees in the Dollar Beard Club Warehouse.

Incentivize with Coupons & Vouchers – Word of mouth is always a clever way to promote your startup subscription box business. First things first, it's essential that your box is so awesome and unique that every one of your existing subscribers wants to share it with all of their friends and family. It's all about the first experience your customers have with your brand, that un-boxing experience you want them to review and blog about. Offering coupons, vouchers and promotion codes is one effective way of increasing this viral marketing technique and adding that extra little value to your customers will appreciate.

Influencer Outreaching – Often time consuming but a very effective if done correctly way to gain subscribers is through influencer outreach. There are hundreds if not thousands of people out there talking about the industry you are in, the products you are selling and the lifestyle of your perfect target customers. These influencers are constantly looking for new material to write about. The best way to get them to notice is to reach out to them, tell them about your subscription box website and get them to feature you in their next blog.
Understanding Customer Metrics
Marketing plays a role in acquiring and maintaining subscribers which can be broken down into a couple of different sections:
Subscriber CPA
The CPA (Cost per Customer Acquisition) is one of your most important metrics to measure so you have to be smart, think outside the box and explore as many ways as possible to acquire your users at the lowest cost possible. Your CPA may be different per outlet (Facebook, Twitter, Google, Instagram) and that is something you'll want to keep analytical data on to measure the best results.
Subscriber Revenue Rate
The SRR (Subscriber Revenue Rate) tells how much the average user is spending per billing period. This can be determined by up-sells, cross-sells, and the ability to move users between upgraded plans. The more users a subscription box service has spending more per month with a low churn rate will be a successful one.
Subscriber Lifetime Value
The SLTV (Subscriber Lifetime Value) refers to how much a customer is worth for how long they stay on the subscription. SLTV combines current revenue with churn to predict how much a subscription box service will earn in the future.
Subscriber Churn Rate
The SCR (Subscriber Churn Rate) is another key metric to be considering as this is how fast you are losing your subscribers, or in better terms, how long they stick around for. Battling churn rate is arguably the biggest challenge for a subscription service. Subscription services must focus on maintaining the value of their box, or else customers will start diminishing. What's important is to continue to impress your subscribers and "wow" them into staying signed up for another month, because customers will easily get bored of a subscription service if the items become repetitive or they end up with too much product.
Work With Cali Style
If you want things done right, drop the Subscription Box Service Gods a line and we'd more than happy to do an assessment on your idea and determine if it's a right fit for you and us. It's as easy as clicking the icon on the bottom right of your screen and starting a conversation.
Tell us about your project
Do you have a project you think we will love? Then please complete our short project contact form.
Start your project